Starting from today, there is a new category in kde-look.org explicitly for Plasma 5 QML2-based plasmoids.
As it used to be, they can be browsed, installed and uninstalled directly from the "Get new widgets…" option in the Add widget interface.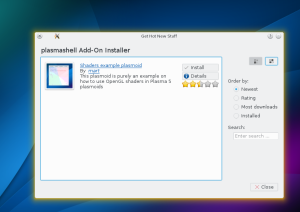 As you can see, the list is rather empty right now, but I'm looking forward to see the plasmoids published by the community.